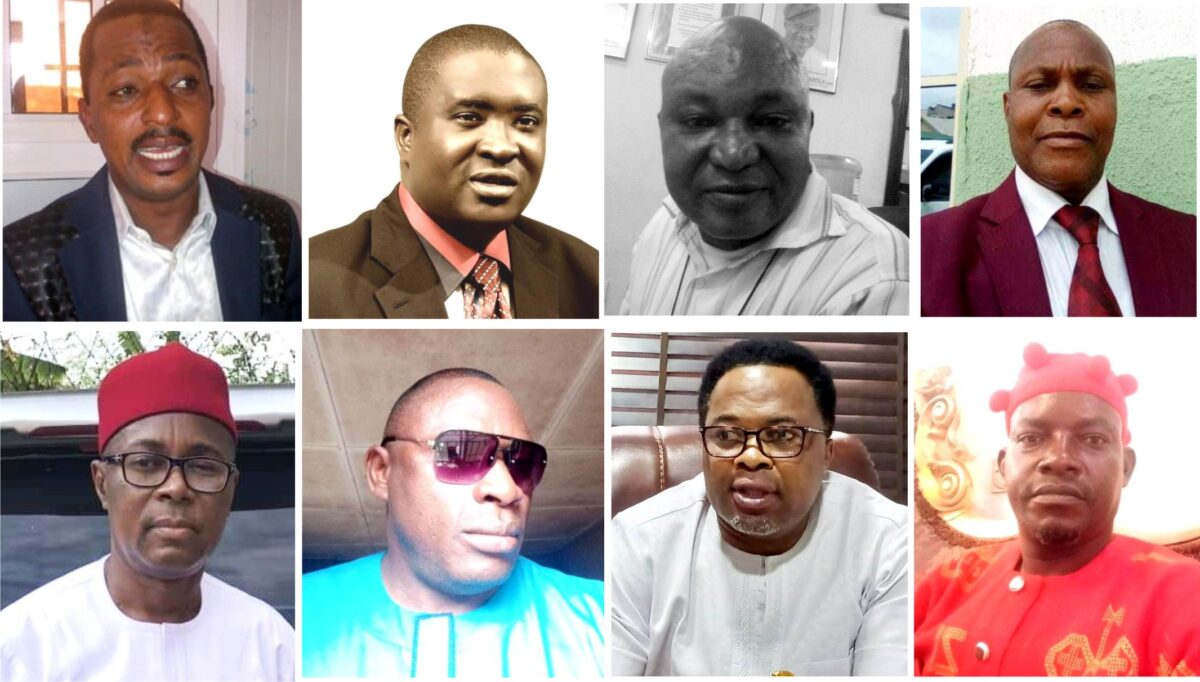 Segun Musa (National Deputy President, NAGAFF)
I think we got it wrong from the beginning of the inception of ANLCA, NAGAFF and other associations. The brain behind the formation of associations was not designed to professionalise the industry. Associations were formed for the purpose of having pressure groups and to protect their jobs and economic domain. The conflict in these associations has always been about self and that's why it is always difficult to form a synergy, especially when it comes to issues of economic domain protection. They should put the interest of the association in terms of naira and kobo aside and see how the industry can be developed. They should also look out for credible leaders. Being in leadership is a selfless service which you cannot even count your gains until after you have exited. As far as I am concerned, all the associations need to go back to the drawing board to redesign their essence by looking at what is obtainable in other parts of the world. Every leader in the association must be a role model and a good example.
Francis Omotosho (Registrar, NAGAFF Academy)
Yes, ANLCA is fighting internally but it is the duty of the CRFFN through the Consultative Forum to unite all freight forwarders. Right now, what we have is that the government has succeeded in dividing freight forwarders more, because of personal gains and missions. Let's be optimistic that it will be resolved. But if the crisis is not resolved, there's only one result we will continue to get, which is anarchy, destruction and backwardness.
Festus Ukwu (Secretary-General, NCMDLCA)
United we stand, divided we fall. Some of the leaders of these associations are the ones responsible for the disunity by creating dichotomy. Some do not support peace because of what they gain from disunity. They capitalise on that and begin to perpetuate some acts that will cause disunity. However, there's a need for stakeholders to come together and talk to them. There have been several peace meetings between both factions, but all to no avail. All we need to do is to get the stakeholders united by calling a stakeholders' meeting where all the leaders will put their heads together to make sure ANLCA is fully united. ANLCA is a very critical association in the industry and based on that, we need to unite them to make the industry move forward. The disunity is spreading into other associations where they speak discordant tones. Unless we put our house in order, the government will continue to use that opportunity to enforce unfriendly policies which are affecting all Nigerians. However, the press also needs to do its own part of the job by not disseminating information that will bring disunity.
Humphrey Okwuosa (Apapa Chapter Secretary, NCMDLCA)
We don't expect a parallel kind of association where everyone will agree to do one thing. There's diversity in disunity. ANLCA is unique in its nature because the struggle in ANLCA is on issues of leadership and structure. I will suggest that people wait for their time but they are in a hurry to get power without being tutored or going through mentorship. Money is a catalyst that if it is not well managed, can trigger people to do what they are not ready to do. That is what is happening in ANLCA. We are hoping that before the end of this year, the ANLCA case will come to an end.
Frank Obiekezie (National General Secretary, AREFFN)
There's never a time we expect that everyone should be on the same page in every issue, but we have a regulator called the CRFFN. The CRFFN is supposed to know about the workings of all individual associations. It is just like INEC and political parties. These crises are caused by lack of internal democracy in the association. This breeds disagreements which spread to others. There are no internal mechanisms to resolve some of these internal crises. If CRFFN lives up to its expectations, these crises would have been addressed because they have the responsibility to wade in, address all issues and bring sanctions. If there is peace starting from individual associations and extending to other associations working together, it will be easier for all freight forwarders to come together and present our case against certain policies of the government. But the starting point is creating an atmosphere for internal democracy in the association.
Taiwo Fatomilola (National PRO, AREFFN)
In my opinion, a house divided against itself cannot stand. I expected them to have resolved their issues but anywhere there is money, there's a tendency of having crises. The whole issue is beyond what people are seeing at the face value. The moment a certain set of people is cheating others and there is no equity in the sharing formula, there's bound to be quarrels. The house is divided until they get it right. Since they have chosen not to get it right, everyone remains divided. They should speak with a voice together with other sister associations because we are fighting for the same course. If we are not united we cannot achieve much.
Frank Ogunojemite (National President, APFFLON)
If you look at it directly or indirectly, it is money or supremacy that usually causes issues in most cases in every organisation. This must have led to the disunity in the association. APFFLON have always been preaching peace. My advice centers on the leadership of the association. Leadership comes with responsibilities. If we have a good leader and not elders, then the issues will be solved. Leadership is not about age. Those who say they are leaders show good examples amongst themselves and then others will follow. It is when that is applied that we would get results. We all need to promote unity among freight forwarders.
Clinton Okoro (Tin Can Chapter PRO, APFFLON)
Being a stakeholder in the industry, we are aware of the issues going on in our sister association; ANLCA. Although there are other associations, we cannot be talking about the industry without mentioning ANLCA. If we really want to work as a team, ANLCA needs to be united so that it can work with other sister associations. We are looking forward to making sure they organise their house which will also reflect positively on other sister associations.
Kindly like us on Facebook