Japanese shippers have to rely more on transhipments for long-haul sea freight, as mainline operators are making fewer port calls in the country.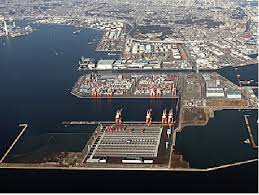 Japan's Ministry of Land, Infrastructure, Transport and Tourism (MLIT) estimated that the number of ocean-going vessel calls at the main ports will be 7% lower year-on-year, marking a third consecutive year of decline.
Mainline operators have assessed that given the logistical bottlenecks and declining cargo volumes to and from Japan, it is more feasible to reduce calls there, while maintaining direct calls at China and South Korea.
That is bad news for Japanese shippers, who, based on current South Korea-Japan freight rates, have to pay an additional $300/teu for transhipment in Busan, besides accepting that the goods will take three to four extra days to reach their destination.
Statistics compiled by MLIT show that in 2019, before Covid-19 hit, an estimated 22,000 container ships called at Japan's main container ports of Tokyo, Yokohama, Nagoya, Osaka and Kobe. This figure declined to about 20,000 in 2020 and 18,000 in 2021. The contraction is expected to continue this year, with boxship calls in Japan possibly sinking to a three-year low in 2022.
Kindly like us on Facebook/twitter