"The e-call-up system has been the traditional system of tanker owners"
Alhaji Tokunbo Korodo, is the Vice Chairman of the Nigeria Labour Congress (NLC) Lagos, and the immediate past Chairman of the Nigeria Union of Petroleum and Natural Gas Workers (NUPENG) South West Zone. In this interview with Oluyinka Onigbinde, he speaks on the Apapa gridlock, the operation of tank farms and other industry issues.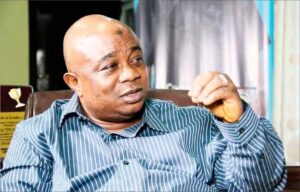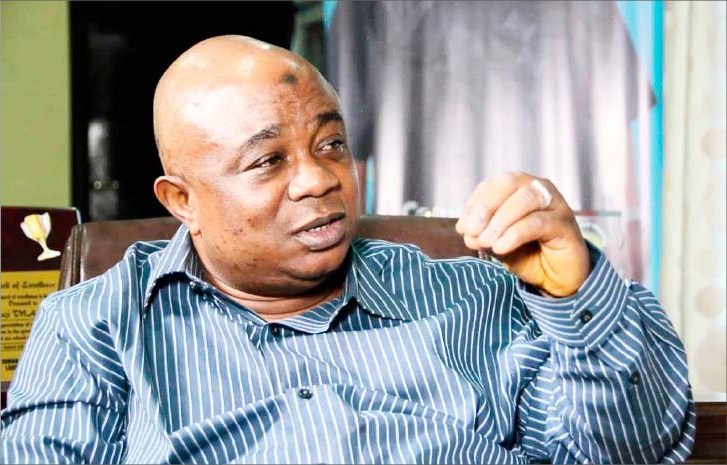 What do you think is responsible for the grid lock in Apapa?
Firstly, let me put the blame on the doorstep of either the federal government, state government or local government. It depends on the area where they got it wrong. First and foremost, we cannot address Apapa gridlock without going into memory lane, I remember when I was first elected as the unit secretary of OANDO petrol at Apapa, we had just seven loading points in Apapa and the loading points were meant largely for Lagos consumption of petroleum products. In those days, the refineries, other NNPC depots across the federation were functioning well, for the past 39 years. But to my surprise, it got to a stage where we saw private loading depot and private jetties springing up in Apapa like mushrooms without considering where those tankers that would patronize them would be parking. All available spaces in Apapa have been occupied by private investors and they are not investing in anything other than to build a petroleum jetty or tank farm. I could remember vividly when the APC national leader Bola Tinubu was about to leave office (as the Governor of Lagos). We had an encounter with him, when we had a surge of tankers coming from every corner in the whole federation through the North, East, West and South. They were all coming down to Lagos to pick fuel, because the entire system of NNPC apart from system 2B within South West had collapsed and that is the only system 2B functioning. So other people have no option than to come down to Lagos to pick fuel, and coming down to Lagos to pick fuel, they don't know any other place aside from Apapa. So we continued to have surge of tankers coming down to Lagos and the entire Lagos was about to be shut down as a result of lack of preparation for where those tankers are going to pack. Most of these private tank farms don't have loading bays, transit parks, where they can keep the trucks, if you are loading 100 per day, where those 100 trucks can be kept within their vicinity for them to load and move, and any little crisis of not loading the prescribed number of trucks to be loaded. For example, if they plan to load 100 trucks and they are unable to load them, they'll not know the remaining that will be coming tomorrow because there was no call up system. So they would still come and jam those who are yet to be loaded the previous day. As the petroleum oil and gas system is collapsing, so also the port authority system is collapsing. It was within that time we saw that the access roads to the port are nowhere to be found. It has totally collapsed. The port authority started struggling with the little available spaces of roads with the tankers, containerized vehicles or articulated vehicles coming to pick goods in the port. This made everything go astray. So that is the build-up of the grid lock we are seeing in Apapa. Now, we (NUPENG) as a reliable organization, we also even appealed to the government that we don't want the situation whereby we will continue having head-on collision with container trucks and what we are carrying is highly inflammable product, and if there is any accident that involve both trucks, the entire Lagos is gone. So we kept on appealing to the government and those that have been in the system to allow other systems to be functioning, so that it will reduce the influx of tankers coming into Lagos and Apapa area. This is because in a comparison with what we were having when I was the unit secretary as at that time, it was only seven loading points that were catering for people and those loading points belonged to major marketers. Fine, we love the policy of the government to empower some Nigerian local contents, to have independent and private farms. But the way Nigerians invested in tank farm construction, if they did a similar thing to refineries, what we are saying now shouldn't be what we'll be saying, because in a situation whereby the available tankers we have in Nigeria today are more than the products and most of those who invested in private tank farms don't have focus, they don't have the capital to bring in products on their own. Majority are waiting for any allocation given to them by the NNPC, so that they can collect subsidies. Now, the Government said there is no subsidy; they left the job for NNPC alone. NNPC now became a sole importer of petroleum products and they started paying subsidies to themselves. You can see where corruption built up. When you are looking for the headquarters of corruption, don't look elsewhere, come to the oil and gas industry.
Some have been calling the relocation of some of these tank farms, do you think this will be the solution?
Well, when we look at the surface, it is okay. But it is very dangerous and cash-consuming. There are lots of advantages and disadvantages and I think the disadvantages are more than the advantages if they should relocate tank farms from Apapa to any area. Firstly, when we had tank farms in Apapa, there were no residential areas as at that time, but as a result of people working in those tank farms, they started living around where they are working not minding the endangerment of their lives and properties. So if the government really wants to do justice by relocating them, fine, who is going to pay for the cash that will be wasted? Where is the money? This is a country that is still borrowing at will non-stop. Are they still going to find a way of giving money to individuals that have invested? Some foreign and local banks financed the project and majority of them are bankrupt. They don't know how to pay the banks that enhanced their investments. These are the things we need to look into not with ordinary eyes, but with our thinking faculty. Our thinking cap should be on. If we should relocate the tank farms, the essence of having tank farms around Apapa is for one critical reason. It is the government of the day that is running away from their social responsibility which brought the rise to the emergence of these so- called private tank farms, why? Most of the NNPC depots nationwide have collapsed for one major reason which is vandalisation, because it is the government pipeline. Some vandals thought that was the right place for them to get their own 'national cake'. Government tried their best to bring in some security agencies to curtail the excesses. In the course of doing so, the involvement of security agencies made the vandals to collaborate with them and it became business. So the fear of losing any pumped product through the pipelines made NNPC to jettison and abandon some of the pipelines, and because they don't want Nigerians to suffer or queue to return back to filling stations, that is why they encouraged tank farm owners that don't need to invest on pipelines because Apapa is surrounded by water. So some of them are just looking for any space within the jetty area to build tank farms with one or two lengths of pipe and they will just draw it to the lagoon. So any vessel coming in will just attach their hose to it and pump and whenever there is product, tankers will find their way to that place.
Do you think having the e-call up system for tankers will be an intermediate solution to the gridlock?
Let me be frank with you, the e-call-up system has been the traditional system of tanker owners, because we do have programmes for the number of trucks to be loaded in a day and if you are not on that programme, you dare not bring your truck to the loading arena. NUPENG has a very strong structure. We have VIO and Task Force section and all our guys along the roads leading to all loading points will have a copy of each depot programme. If your truck number is not on that, you cannot pass through their joint. They will turn you back. They also communicate with their officers at the loading point. It is the officer at the loading point that will also work in conjunction with the Federal Road Safety Corps. If they've exhausted the loading trucks at the depot, they'll give a signal to all the points where those tankers will pass through before they will allow another one to come in.
Where do these tankers come from?
Why we are having some problems is because the government believes they can do it. They set up a task force to clear the road. Nobody can control our guys more than us. They know and fear us more than any other person. Probably some of the Task force men they put in place have heard about oil money before and they have the opportunity to work within that corridor, some of our guys know their language and when they speak the language to them they'll say they should go and park there. So when the union comes to sanction them, they will say they were the ones who asked them to park there and will soon be released to go. You can see where we have continued to compound the problem. The Government is trying to resolve some problems, but unknowingly they are still contributing to the problem. The government needs to allow NUPENG to do their job. This is another scenario. When we had an encounter with the Lagos State government in the past, over parking on the bridges and roads, we faced one another. When you say someone should not urinate here and you don't give an alternative and man must obey the call of nature, he will urinate wherever he sees. They said we shouldn't park here and there, but they did not provide an alternative for where they will park. It is the inefficiency of the government that brought them from everywhere; from all parts of the country, and our union is not a sectional union. It is a national union. Any truck that leaves Sokoto and is in Lagos; it is as if it is at home. This is what our forefathers were thinking during the advent of oil exploration. Firstly, Port Harcourt refinery was built mainly for the production of oil that will service the South East. Now the Port Harcourt refinery is not working well. People in the South East must not be punished unjustly. They need to be part of any imported fuel that is brought to Lagos. So all trucks that are supposed to be stationed within the South East find their way to Lagos. Also, Warri refinery was built solely to take care of South South. The Warri refinery is not working again. So all the trucks in that axis had to find their way to Lagos. You can see how the congestion is building up. The Kaduna refinery was also set up to take care of the entire core North. I cannot remember when the refinery last worked. So all the tankers in the entire North find their way to Lagos. We are in the South West, we don't have a refinery but we have a very big storage facility at Atlas Cove where it will pump to system 2B in Mosimi; Mosimi will pump to Ore and Ejigbo just to take care of the South West and that is the only thing that is sustaining the nation now. The product in system 2B is no longer meant for the South West alone, it is for the nation. We cannot be smiling in Lagos while people in other parts of the nation are suffering from lack of fuel. I trust some marketers, if there is scarcity up there, and they are seeing surplus here, a drop will not stay, they will take it over there to maximize their profit. It is an institutionalized problem. Government needs to think well. All these fire brigade approaches cannot solve the issue.
Do you support removal of subsidies on importation of petrol?
The removal of subsidy has two parts; if you remove the subsidy and we are not producing locally, we are still coming to the same point. But if you say we are not removing subsidies, and we still depend on import-driven deregulation, I trust some radical capitalist, they will corner the whole thing to their pockets. In any subsidy removal, we should think of local production. The one we had in the past where they are trying to streamline some of these so-called importers, some of them in those days will be loaded at Port Harcourt refinery bringing them to Lagos and they change the 'number plate' and the documentation of the ship; claiming that it's from abroad. You can see why I said the headquarters for corruption in Nigeria is the Oil and Gas industry. Although, when this government came in, I loved their radical approach when it came to this policy. I love it. If not for their failure in the insecurity aspect, I would have continued to support this government. But for now, the insecurity has erased whatever love we have for the government.