Frontline customs licensed agent and President of the National Council of Managing Directors of Licensed Customs Agents; Mr Lucky Amiwero has tongue-lashed his professional colleagues who proudly affirm that they are registered freight forwarders.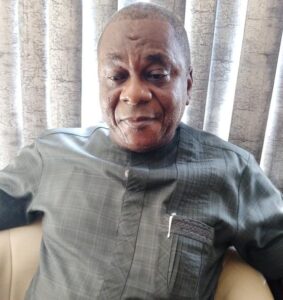 Licensed customs agents are registered to practice by the Council for the Regulation of Freight Forwarders (CRFFN) under the nomenclature of freight forwarders.
But, the outspoken Mr Amiwero told Shipping Position Daily in an interview last week in Lagos, that such licensed customs agents are foolish.
While responding to a question about the relationship between licensed customs agents and CRFFN, Mr Amiwero said such customs agents are foolish to have registered with the CRFFN.
"They are fools, "this is because if you go and register with freight forwarders, they cannot teach you what to do. What is the work of CRFFN? Tell me what they have done since 2008 up till now. They have not done a single thing"
When reminded that he had once contested to be on the governing council of the same CRFFN, he declared that he only contested as a transporter and not as freight forwarder.
"I contested as a transporter, not as a licensed Customs Agent. I am a transporter. When you say clearing and forwarding, what is forwarding? Forwarding is transportation", he said.
"When I contested, it was a transport thing. Looking at their law, it is a transport-related agency. That is why it is under the Ministry of Transport. Licensed customs agents are under the Ministry of Finance everywhere in the world", he added.
Kindly like us on Facebook