The Coordinator of Nigerian Port Process Manual, Mr Moses Fadipe has given an insight into why Nigerian importers still prefer to ship their consignments into Nigeria through ports of neighbouring countries.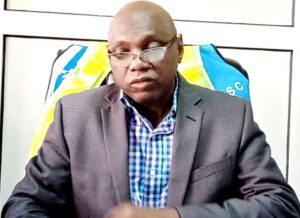 He said Nigerian importers find ports in Ghana, Benin Republic and Togo attractive and patronize them because it takes much longer time to deliver cargo to consignees in Nigeria, than in neighbouring countries.
Mr Fadipe, whose Committee is charged with ensuring that the Nigerian Port Process Manual, which was designed to streamline port operations, is adhered, told Shipping Position Daily exclusively recently that, the ports in West Africa and elsewhere are in competition.
Speaking from an insider perspective, he said that, whereas it takes about 22 days to get a consignment out of a Nigerian port, it takes about seven days to do same in Cotonou port in Benin Republic.
He asked: "What is the cargo dwell time in Nigeria – 21 to 22 days? Meaning that the average time it will take me to clear my cargo out of the port is 21 to 22 days. Whereas in Cotonou, it is only 7 days".
Explaining further, the NPPM Coordinator added that: "The meaning is that, if I decide to say that, my cargo from Asia, Europe or America should be taken to Cotonou, and when it gets to Cotonou, I'll clear it within three days. On the fourth day, I can go to Idiroko or Seme border and still pay my legitimate Customs duty and be in Nigeria. On the fifth or sixth day, if I'm transporting to the North, South or East, I'm already in my warehouse".
"Whereas in Nigeria, it will take an average of 21 days to get it cleared. Look at the charges and demurrage for those 21 days. So tell me why I would not have a preference for Cotonou port than Nigerian port? and I'm not a smuggler because I paid my legitimate dues", he lamented.
He argued that, the security and Customs beef-up at the border posts to counter smuggling would not have been so necessary, if the nations' seaports had been made very competitive and attractive.
"We put more energy into policing our border stations, whereas we could have put some things in place that could attract people to come and use our ports", he argued.
According to him, the ports must not be congested, vessels must sail in, drop their cargoes, and sail out.
"So all we are saying is, we should look at how we can reduce the congestion in our ports in terms of the vessels and terminals congestion. Some people would even say their containers have been blocked-stacked and they have been looking for it for about 3 to 5 days before they can find it. Who bears all these liabilities at the end of the day? It is you and I. Then tell me why there will not be inflation and the cost of doing business going up. We still have a lot to do in terms of our port system".
Kindly like us on Facebook