As many Senegalese have been doing for the past six years now, Mrs. Mame Madior Boye who was the Prime Minister in 2002 vividly remembers a day in September that year, marked by some as the "darkest nightmare" in the nation's recent history.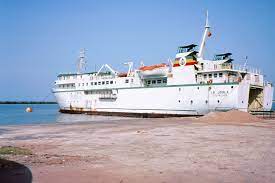 This year, more than ever before, Mrs. Boye has even more reason to remember the tragic day when the Joola ferry sank in the Atlantic Ocean, killing 1,863 people in a matter of minutes. Only 65 passengers survived the disaster.
The whole country was shocked and citizens mourned for months. This year the tragedy resurfaced painfully again, with some international implications, and against a background or a feeling of unfair international relations.
The tragedy has now turned into a legal battle between France and Senegal.
At the time the Joola sank, this old and always over loaded ferry was considered the "safest" way to travel to the troubled southern province of Casamance, where a rebellion has been going on for years.
Traveling by road was risky. Flying was rarely available and when it was possible, airfares were expensive for the majority. So everyone, rich and poor, would board the Joola for a trip that would last more than 15 hours.
On September 26, 2002, the ferry sailed off from the port of the southern city of Ziguinchor bound for Dakar.
It was to be its last journey. The Senegalese government admitted responsibility for the tragedy, but no senior official was prosecuted. And, the boat's captain, perished with the victims.
However, this year, on September 12 – that is only a few days before the sad anniversary – nine top government officials who were in senior government positions at the time of the disaster, including the ex-prime minister Mrs. Boye and a former army chief of staff, General Babacar Gaye were indicted in France by a French judge, Jean-Wilfired Noel.
Kindly like us on Facebook