·Annual Press Briefing N50Million
The Ministry of Transportation is expecting to spend a whooping N2.37 billion on what it termed as non-tangible assets in 2022. This is according to budget details obtained from the Budget Office for year 2022.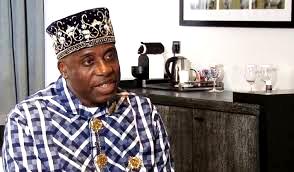 According to the budget proposal by the Ministry for 2022, the breakdown of the non-tangible assets includes: Research and Development, Computer Software Acquisition, Anniversaries/Celebrations, Sustainable Development Goals Monitoring and Evaluation Special Intervention Programmes/Projects.
Under the Research and Development, the Ministry budgeted N1.36 billion while Anniversaries/Celebration had a total budget of N375 million, Sustainable Development Goals Monitoring and Evaluation has a budgetary provision of N452 million, while Special Intervention Programmes/Projects had budgetary provision of N161 million and Computer Software Acquisition has budgetary provision of N16.9 million.
Also in the budget, and in what is apparently a duplication, the Ministry of Transportation in another place made another budgetary provision of N200 million for Special Intervention Programmes and Initiatives.
Meanwhile, the sum of N100 million was allocated for Annual International Maritime Organisation (IMO) Statutory Meetings, while in another place, a budgetary provision of N100 was made for Annual Retreat of the Honourable Ministers with Permanent Secretaries, Directors of the Ministry and CEOs of agencies.
The sum of N200 million was also budgeted for as Implementation of the Protocol Unit and Other Protocol Activities of the Ministry while Implementation of the Performance Management System, Enterprise Content Management and Other Activities Of FCSSIP Succession had a budgetary provision of N100 million
The sum of N50 million was budgeted for as Annual Press Briefing of the Activities of the Ministry and Its Agencies by the Hon. Minister Of Transportation and Hon. Minister Of State Transportation (HMTS) And Purchase Of Digital Cameras & Video, while the sum of N45 million was budgeted for as cost for Review Of The 25-Year Railways Strategic Plan.
Kindly like us on Facebook