"It is Customs, not EFCC that is supposed to look for a freight forwarder who is clearing a vehicle"
Otunba Frank Ogunojemite is the President of Africa Association of Professional Freight Forwarders and Logistics of Nigeria. In this interview with Oluyinka Onigbinde, he speaks on freight forwarding and related issues.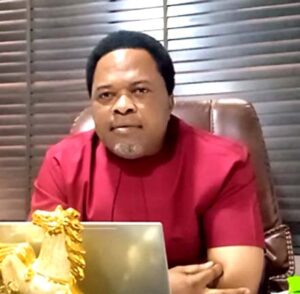 What is your appraisal of the new CRFFN Governing Council?
It is a good thing that the council has eventually started working. About few weeks ago they had a town hall meeting which gathered stakeholders together to tackle the problems and issues in the industry. That is a good start and we will keep our fingers crossed on what is going to be the outcome of the meeting they held that day and what solutions they intend to proffer to the problems in the industry.
Were you at the meeting, what are the take home from the town hall meeting?
Unfortunately, I wasn't at the meeting. I was in Dubai for trade facilitation representing some committee in Africa. But APFFLON was well-represented. I have had the report and I was well briefed. They actually addressed most of the issues we have and I think what they are beginning to realise is that for prevention, we need to unite and come out to address our problems, rather than raising issues and counter issues amount freight forwarders. I think the next time they are going to have such thing is going to be better than this.
We learnt that APFFLON took CRFFN to court over the issue of registration. What is the update as regards this?
I don't know how you guys got to know that APFFLON took CRFFN to court, but as you all know that issue is in court, you cannot discuss it in the media. It belongs to the court to come up with their decisions. I want you to know that APFFLON went to court for the betterment of the industry.
So this means the case is still in Court?
I want to believe so. The legal department will be able to answer the question, but unfortunately they're not on seat now.
You said you were in Dubai in UAE for trade facilitation. Are you satisfied with the level of automation presently in our country?
Comparing with international standards, I want to believe that automation is the best. This is because we have a lot of impediments affecting trade facilitation in this country. That is why Nigeria is accelerating to deflation in the country; the Naira is getting weaker every day. It is not only Nigeria that is facing this problem, but Nigeria is worse. That was one of the things that prompted us to visit Dubai. One of the major problems of the high cost of business in Nigeria is the automation system. For instance, Webb Fontaine has caused disaster in the country and nobody is talking about them. As I am talking to you, the server will not work and a lot of issues are happening. Once the server breaks down, the demurrage is not being waived. That means there will be high cost on the importers which will be transferred to the economy. Webb Fontaine server can be down for two to three days, sometimes a week and we will not be able to capture, because they are the official service providers for Customs. So most people are just giving Customs a bad name, but unfortunately most of the issues is caused by Webb Fontaine and they were given this contract by the Federal Ministry of Finance. We have to look at it holistically and to burst your bubbles, Webb Fontaine are the same people providing the service in Dubai and they have seamless services with no issues. They also provide the services in Ghana. We are hoping that their contract will end soon. We have written letters and served them our reports on what is happening.
Some people said APFFLON has been invisible, but we have been doing a lot of works and we don't need to make much noise. When these things actualize, we will all see what APFFLON is doing. We have been travelling round to South Africa, Dubai and other countries to see what is happening over there at their ports. We would begin to roll out the report of our trips. APFFLON is beyond Nigeria. If you look at the African Continental Free Trade Agreement (AfCFTA) that Nigeria just signed, it is not new. We have been talking about Africa unity. All these are Africa Union treaties. We are talking about free movement of goods and people. That is what the AfCFTA too is bringing on the table. That is why APFFLON came on board saying we cannot all sit in this country and not see things internationally. That was what prompted us to visit other countries to see what is being done over there.
Are you saying that Webb Fontaine is a major problem in the ports?
It is the major problem. We want the government not to monopolise the services of Webb Fontaine and relief them after the contract expires. We have other services providers. They should allow about two or three other service providers to handle this, so that there will be competition. This is because Webb Fontaine is not losing anything. If I have bought my goods for about two to three weeks and I have not captured, so what will Webb Fontaine lose? That was why we wanted to take them to court before we were invited by the National Assembly, and we made our reports to the National Assembly on these issues. They are one of the major problems we have in maritime industry, but most of the blame goes to Customs. As I speak, Webb Fontaine does not have a help desk in any of these terminals or Chapters. Who are the cabals behind Webb Fontaine? And they fold their hands in destroying the economy of this country. It is becoming a national problem which we have to look at. Webb Fontaine has caused this country Billions of Naira and we are not realising this. What are the terms and conditions of Webb Fontaine's contract? Why are they doing this to this country? Why are they not repeating this in Dubai? We are not the only one that have visited those places. We saw the records over there. Those are the issues we want CRFFN to sit down with the people and give them the idea on what to do. We would not fold our hands, but will continue to cry out and appeal to the government. I want to believe that the Federal Ministry of Finance can see this. What are they doing? and they are so comfortable with what we are passing through in the port.
APFFLON recently opened its office in South Africa, with this, APFFLON is in how many countries now?
We are in four countries now. APFFLON is in South Africa, Ghana; the Kigali in Rwanda own is coming on board very soon. In Nigeria we are virtually everywhere. We are in Port Harcourt, Enugu, Apapa, Tin Can , KLT, Airport and Abuja. These are the places where APFFLON is. We are working hard, because we have to put eyes on all of the sections so we know what is going on in the industry.
There are cases of freight forwarders being arrested in connection with importation of hard drugs. What is your take on this?
The government has a role to play. They need to sensitize the industry about these abnormalities. Nigerian government needs to have collaboration with agencies over there at the country of origin. Most of these things will be prevented from coming into the country. They should also give that advice to NAFDAC and SON too. These countries of origin should do pre-check on every consignment before they are shipped into this country. This will drastically reduce and those people over there should be apprehended instead of the innocent freight forwarders here in Nigeria. The economic situation in the country is very bad and an average freight forwarder will not be able to have full details about the cargo and at the end of the day most of us are innocent when these things happen, but how do we prove this? Most of the agencies such as; the NDLEA, NAFDAC, SON etc need interactions with freight forwarders and importers too. People need to be educated and sensitized. The government needs to do a lot with the media where people are being educated in the native language that they understand.
We heard that the EFCC is looking for some clearing agents over stolen vehicles. Can you share an insight to this?
I don't know what have prompted EFCC to be looking for freight forwarders. I believe it is Customs that is supposed to look for freight forwarders that is clearing the vehicles. Maybe there's a record of money laundering somewhere and they are having the details of what has happened. If a vehicle is being stolen, it is very easy to apprehend them, it has to be the Customs or Interpol. It is very easy with the VIN of the vehicle to know where the vehicle is. What is the purpose of VREG? The Ministry of Finance made advantage of VREG so why are they struggling to get them? Is the vehicle not registered? They can use the instrument of the Bill of Laden to get the vehicle.
Kindly like us on Facebook/twitter