"We have lost almost 700 of our members, if not more"
In this interview with Yinka Onigbinde and Joshua Yousouph, a seaman and a former employee of the liquidated national carrier; Nigerian National Shipping Line (NNSL); Mr Oluwasina Otutu speaks about life after the liquidation, and the plight of seafarers who were relieved of their employment; owing to the liquidation.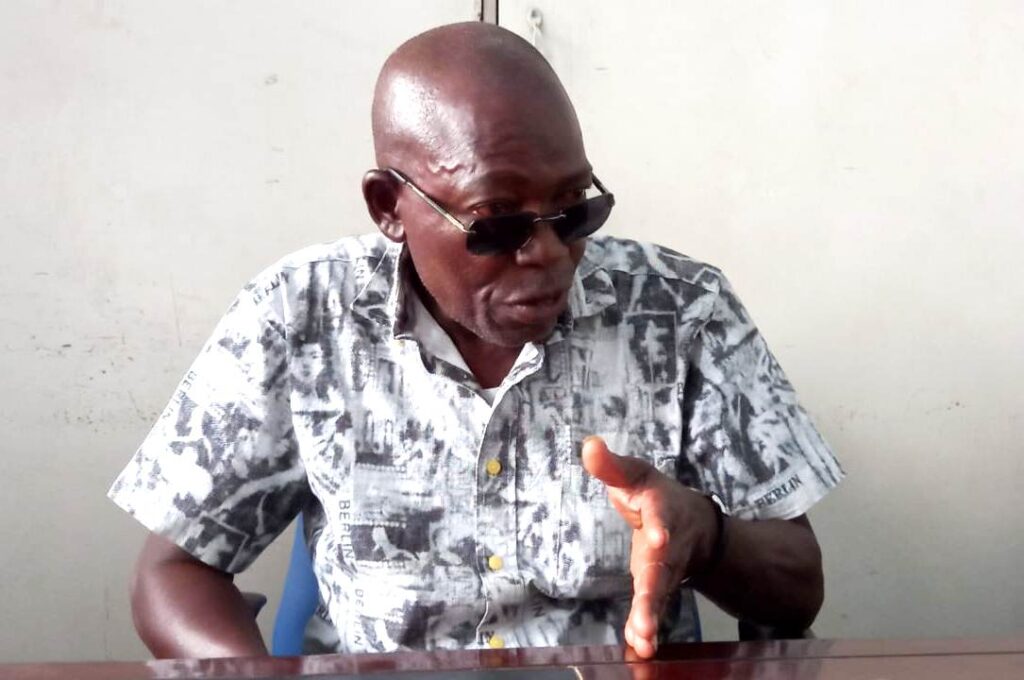 Can we meet you sir?
I am Mr Oluwasina Otutu, a sailor that worked with the Nigerian National Shipping Line (NNSL) before the liquidation.
How long did you work with NNSL before the liquidation and why did you leave?
The recorded time is 15 years. We did not leave the shipping company. It was a shipping company that liquidated without our knowledge and notice.
Do you think liquidating the NNSL in 1995 was the only option left for the Federal Government at that time?
They decided this during the regime of General Sani Abacha when he was Head of State. We don't know what caused that, but what we heard was that most of our vessels were not seaworthy again. So they decided to sell them off and we thought they would bring in other new ones. But unfortunately, there was no one left except "River Abuja". Even River Abuja was not adequate enough because all the vessels we had then, even the small ones, were at least 19,000 tonnage. The names of the ships were Adeja, River Uganda, River Osun, River Maje and others.
We heard that, at the time the National Carrier was bankrupt and many of the ships were seized due to the recurring debts. Can you shed light on this?
It is true. The company through the agents had some debts all over in Europe and West Africa. So with that, they could not be able to settle all the debts. These are some of the causes of the liquidation.
Do you have an idea of how many staff were laid-off at that time?
The seamen ratings were over 2,000, excluding the officers. If we are to look holistically, all the staff will be over 5,000 seamen all together from Captain down to the ratings.
Were they paid-off or what was the arrangement then?
They arranged and settled the officers including the outstanding debts they owed all over; leaving the ratings. They kept promising. For the long years we stayed ashore, we were kept redundant. We were asking them for our right which is to pay us our gratuity according to IMO and ITF standards. This is because Seamen ratings are not on the scale of civil servants. The IMO, ITF, ILO are the one deciding on the welfare of seafarers which includes their wages, all over the world.
Since the liquidation, which agency of the government is responsible for the payment of your entitlements?
Before the National line was liquidated, it had been a parastatal under the Ministry of Transportation. So, they are responsible. By then, NIMASA took over. It swallowed NNSL, Shipping Federation and NMA to become NIMASA. So they are the agents and middle man between the Seafarers and the Ministry.
We learnt the DG of NIMASA is saying we don't have a letter of employment, okay, if I get employed, will I be the one to issue a letter of employment to myself. They are referring our matter to the pension board, we are not civil servants, our salaries are designed by ITF, ILO and IMO and that is why they are running away from it, because they don't want to pay according to international standards. Even as at that time they paid us 40 per cent in hard currency and 60 per cent in Naira, isn't that stealing by trick? We were paid N150, so when they gave us the first money they paid N7,500 which was the minimum wage then in 2007.
What level of engagements have you had with NIMASA since then?
We have tried our possible best; starting from the tenure of our former chairman; Akinseye, then Agoro took over. After struggling for many years during the time of Agoro, they only considered a token of N7,500 as gratuity for us, which is nothing to write home about. Some took N25,000, N10,000, N20,000. We took that money that time because the condition was too bad. Some were sleeping under bridges, children cannot go to schools and many were dying due to bad health.
When we told them that, that was not our rightful entitlements stating that we would come back for our rightful entitlements, they told us to first take that and promised to revert to us later. But since 2007, they have not got back to us. They paid the money in batches, because some were not captured the first time and they re-arranged for the payment of the second and third batch.
What is the current situation of things?
They have been pushing us here and there. Our present President-General of the Maritime Workers' Union of Nigeria (MWUN); Comrade Adewale Adeyanju took it upon himself and wrote to NIMASA. NIMASA directed him to the Ministry of Transportation; saying they are also parastatals under the Ministry and whatever order comes to them from the Ministry is what they are going to work on. Adeyanju wrote to the Minister, but they have been adamant. Our last protest was to the Attorney General of the Federation (AGF). What led to our protest to the AGF was that we were referred to as casual workers, so we went to court and we won the case. So, after that we had a meeting with some of the directors, and the Permanent Secretary, then they told us to remain calm and that we should let our file go to the AGF that whatever decision the AGF takes is what they are going to follow. When the court decision was in our favour, the AGF ordered them to carry it out, but up till now they are yet to comply. The ministry even wrote us a congratulatory letter; that they are ready to pay us, so we started jubilating, but up till now they are yet to pay. The copy of the letter is with the Maritime Workers Union of Nigeria.
What is the total number of people that might have been affected and lost their lives?
If I am not mistaken, we have lost almost 700 of our members, if not more. Just about last week ago, our Chairman lost his mother and there is no money to take the corpse home. We don't have housewives anymore, they've left us, some of us have been sent out of our house, we don't have money to pay our rents. All we want is for the federal government to come to our aid. We have lost a lot of colleagues, we took Nigeria flags (sailed) all over the world, we took Nigeria soldiers to Liberia those days to the war front. Over 700 of our colleagues have died so far, because they don't have anything to rely on. We are appealing to the Federal Government to come to our rescue.
Kindly like us on Facebook/twitter