The Maritime Workers Union of Nigeria (MWUN) has thrown its weight behind the ongoing workers' strike in Kaduna. The union has also threatened to embark on strike in solidarity with the Nigeria Labour Congress in the face-off with the Kaduna State Governor; Mallam Nasir El-Rufai.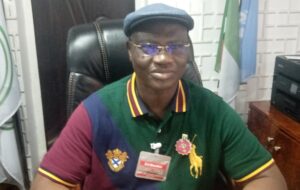 The MWUN, in a statement issued on Wednesday and jointly signed by Comrade Adewale Adeyanju and Comrade Felix Akingboye, Present General and Secretary General, respectively, said it received with rude shock the call by Kaduna State Governor for the arrest and prosecution of NLC leaders "who are on peaceful demonstration against his maladministration".
"The Maritime Workers Union of Nigeria hereby warn that it shall not hesitate to withdraw the services of its members in all ports formations, jetties, terminals and oil & gas platforms in solidarity with the congress should El-Rufai continue to threaten the lives of Congress leaders and members", the statement stressed.
According to the MWUN, "it is inconceivable that Mallam El-Rufai who claimed to be one of the progressive Governors continue to intimidate, harass and even branded Union leaders who are on peaceful protest as common criminals".
It added that, "Mallam El-Rufai who probably is still living in a stone age believe that he can use the instrumentality of state to supress the rights of workers".
The statement also read in part: "Maritime Workers Union of Nigeria believe that the primary function of a democratically elected Governor is to provide and maintain welfare services to its citizenry and not to trample upon their rights to decent work and pay.
"Reports also have it that Mallam El-Rufai has organised his thugs to disrupt the peaceful demonstration of the congress and thus put the lives of the NLC leaders and members in grave danger.
"Maritime Workers Union of Nigeria hereby reiterate its solid support for the congress action and therefore call on the Federal Government, State Governors, Traditional leaders and well-meaning Nigerians to prevail on Mallam El-Rufai to tow the path of diligence and due process".