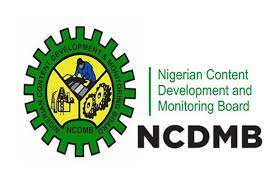 The Nigerian Content Development and Monitoring Board (NCDMB) has called for collaboration among stakeholders in the oil and gas industry to grow the economy.
The Executive Secretary, NCDMB, Mr Simbi Wabote, made the call in Yenagoa during the 2023 Nigerian Oil and Gas Opportunity Fair with the theme, "Catalyst and Fuel for the Industrialisation of Nigeria."
Wabote said such collaboration was necessary so that the sector would contribute to the Gross Domestic Product (GDP), up to double digits levels similar to other major oil producing countries.
He noted that the oil and gas sector lagged behind agriculture, trade, telecommunication and real estate in the development of the economy between 2021 and 2022.
He said that of late, the role expected of the oil and gas industry had been dwindling due to missed opportunities as a result of policy inconsistencies, deferred decisions and investments apathy.
"Just to set the context, I will like to draw your attention to the nation's GDP growth rate between 2021 and 2022 as released by the National Bureau for Statistics (NBS).
"The NBS report noted that the total annual contribution of oil to aggregate GDP in 2022 was 5.67 per cent compared to 7.24 per cent in 2021.
"The oil sector has steadily dropped behind agriculture, trade, telecommunications and ICT, and real estate in terms of sectors that contributed the most to Nigeria's GDP," he said.
According to him, the reality is that Nigeria needs to drive the growth rate to double digits for her to achieve the desired level of economic advancement.
Wabote pointed out that Norway, for instance, had doubled its GDP in the last two years from $171.2 billion to $367 billion with the oil and gas sector contributing about 20 per cent followed by her hydropower.
Wabote said that in creating opportunities, the Nigeria Oil and Gas Industry Content Development (NOGICD) Act had set the minimum targets in 278 services across the value chain that could be invested in.
On his part, Gov. Douye Diri of Bayelsa, commended the executive secretary for the training and retraining of youths and women in Bayelsa.
The governor, represented by the Commissioner for Mineral Resources, Mr Ebiere Jones, said that the Federal Government had done two major programmes for youths to be skillful.
He urged the government to look into the establishment of companies that could produce pipelines in Nigeria.
He added that most youths in the state were unemployed and urged oil firms operating in the state to create opportunities for them to be trained and be skillful.
Follow us on Facebook/ twitter