The National Council of Managing Directors of Licensed Customs Agents (NCMDLCA) has urged the Federal Government to seek experts' services as a way to reform the Nigerian ports system, this is even as the council noted that Nigeria port system lacks transparency, consistency and predictability.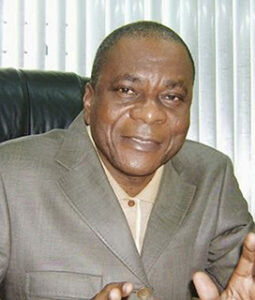 Speaking during the celebration of his 68th birthday in Lagos on Tuesday, the National President of NCMDLCA, Mr Lucky Amiwero stated that for Nigeria to compete favourably with other ports of the world, there is need for predictability, transparency and consistency.
Amiwero stated that nobody can predict when importers or agents can move their cargo out of the ports due to gridlock and other challenges facing port operations in the country.
Amiwero, while reflecting on his achievements so far in the industry, informed that he has served in over 168 committees on port reforms, but said that there is no law and regulations in the nation's maritime industry and that nobody regulates the port operations system.
"If you look at Nigerian Ports Authority (NPA) law today, we have to fight that the law was not passed. What we are looking for is the law that would be passed to incorporate a proper port system.
"We need a law that will define NPA roles properly, for now NPA role is not defined because Nigerian port have four elements and three components in Port structures," he said.
He explained that the three components have to do with regulations, port operations and the landlord takes care of marine. He said while the regulation and role are supposed to be done by the NPA, but said government however gave it to Nigerian Shippers' Council because there is no law to midwife that.
"We have a port operation that has been ceded to terminal operators without a law, but a contract, which is not aligned to the principles, Nigeria has a port system that is ceded to the advantage of terminal operators and shipping companies.
"On concession, you don't concession your port without regulations. There is no regulation in the port. Nobody regulates. The economic interest is not covered. Importers and agent are paying the cost.
"Look at the ports in Nigeria's cost it is quite huge. Every day you see cost comes up and is not going down because of system we operate in the Port. The regulation economic interest is not taking into cognizance. Look at the rent we are paying in the port, they are not paying such anywhere in the world," he alleged.
Kindly like us on Facebook