As the election into the Council of the International Maritime Organization (IMO) draws closer, a former Director General of Nigeria Maritime Administration and Safety Agency (NIMASA); Dr. Ade Dosunmu has backed the country's push for a seat in the council, stating that NIMASA has done so much in the industry to secure the council.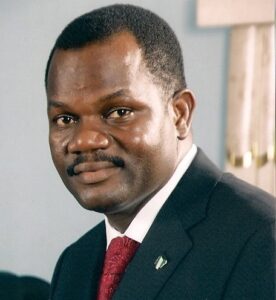 Speaking exclusively with our correspondent recently, Dosunmu noted that in the last two years, the country has performed beyond some other countries and as such deserves a seat at the highest decision making body.
He informed that the country has witnessed a drastic reduction in piracy and other maritime crime asides other laudable innovations such as removal of wrecks and training of cadets among others.
He said: "I will tell you categorically that we have done a lot in the last two years and with what we have done, our maritime profile has gone up. With regards to safety of navigation, if you remember, recently we have commenced the removal of wrecks from our waters, also NIMASA recently launched the project to combat piracy and robbery on our waters and with the recent report that International Maritime Bureau (IMB) confirms that there is a significant reduction in piracy attacks within the Gulf of Guinea which is the first time in 27 years that we have seen that kind of reduction"
"It was acknowledged by IMB and that is a major chance, also in the area of maritime capacity building we can see that NIMASA has been sending out our youths as cadets for training and certification under the National Seafarers Development Programme (NSDP). Just recently also, NIMASA launched the 3rd phase of NSDP.
"In terms of marine environment too, NIMASA is up and doing, when you look at the totality of this, you can see that our maritime rating has gone up and our chances are better. so I'm confident that the country will be able to make the election into Category C.
"And with the recent election of Nigeria as the current MOWCA Secretary General, this will also boost our stake and that is an indication Nigeria is respected regionally, that is a regional higher position in West and Central Africa, so it shows that we have that block behind us" he said.
On his part; Mr. Temisan Omatsye also a former DG NIMASA, however said he did not know if Nigeria has any chances, as he has not been following on the IMO election
"I have not been following on the IMO election, so I cannot really comment, have not been following", he said.
Kindly like us on Facebook