The Permanent Secretary, Ministry of Transportation; Dr Magdalene Ajani has said thatF for Nigeria to fully enjoy the benefits of the African Continental Free Trade Area (AfCFTA), it must prepare and strengthen its transport and logistics sector for efficient continental services.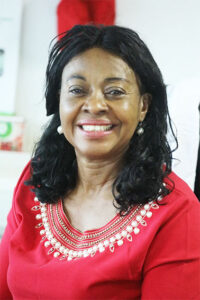 She further said that there is a need for cooperation among stakeholders in the sector, for the nation to take its rightful place in the continental trade.
Ajani, who spoke at the 2021 Chartered Institute of Logistics and Transport, Nigeria (CILT) Fellows and Corporate members' forum held in Lagos, urged transport professionals and groups to harmonise ideas and programmes to ensure a seamless transportation sector.
"We should all work together to position the industry to be highly professional, we would have efficient service delivery and improvement in the sector. It takes all the transportation modes- land, water, rail and air to come together to make a functional intermodal, seamless transport sector in Nigeria," she said.
Also speaking, Ms Funmi Folorunsho, AfCFTA Co-champion on Transportation, in her presentation said Nigeria is in a unique position and it must optimise the opportunities in the agreement.
She emphasised that Nigeria should exploit the relevant areas in the domestic transportation policy and all related laws that would enable the nation to play an active role in AfCFTA.
She noted that a lot had been done and more was still required to be done but called for more private sector participation for AfCFTA to work.
"This event is part of the many strategies to prepare stakeholders in the and transportation space; and priortise the already identified opportunities", she added.
Kindly like us on Facebook