The Director-General, Nigeria Agricultural Quarantine Service (NAQS), Dr. Vincent Isegbe, has said the Nigeria is expected to earn about $3 billion annually from hibiscus exports to Mexico.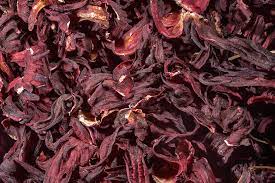 To facilitate this, both NAQS and its Mexican counterpart body, SENASICA, signed a phytosanitary protocol in November to stabilise and grow the export of Nigerian hibiscus flowers (zobo) to Mexico.
Recall that in 2017, Nigeria exported 1,983 containers of hibiscus flower, also known as zobo leaves and earned $35million within the space of nine months.
Unfortunately, the flower was banned as a result of pest infestation seen in some of the consignments shipped into the country.
Reacting to the expanding business of hibiscus export, the DG of Nigeria Agricultural Quarantine Service said, "the service is currently working to democratise the involvement of Micro, Small and Medium Enterprises (MSMEs) in agro-export activities under its Export Improvement Initiative and Export Certification Value Chains".
"The urgent task that must be done is to reposition our food production system to straddle our local market and the export market like the one and only giant of the continent."
The NAQS is entrusted with the critical mandate to inspect and certify food and agricultural products for export and to facilitate international trade.
The National Agency for Food and Drugs Administration and Control (NAFDAC) said more than 76 percent of Nigeria's exported agricultural commodities are often rejected by the European Union for not meeting the required standards.
The rejection is attributed to technical barriers, non-adherence to best practices, and disregard for basic requirements among others.
shippingposition
Kindly like us on Facebook/twitter