By Emmanuel Maiguwa MSc.
I have spent years studying the practical management of vessels in Nigeria versus the available funding options, and here are some of my findings.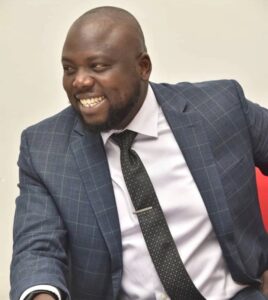 · Operating a Nigerian vessel to international standard 3-5 years post warrantee period will attract about 15% more in OPEX.
· Acquisition funding available are:
1. Commercial Bank Funding – almost at a 30% interest rate if you add all hidden charges. It also comes with a very short moratorium
2. Nigerian Content Development and Monitoring Board/Bank Of Industry (NCDMB/BOI) funding – while the interest rate may range from 6-8%, other additional charges may take up to 13%.
3. Cabotage Vessel Financing Fund (CVFF) – while no one has ever accessed it, the expectation is that it will be on a single digit. However, the fund reserve is not sufficient to meet our needs
While these are options for acquiring vessels, the conditions to access them will require that one may purchase a service boat (vessels that work as tools in the offshore oil and gas industry).
The three findings clearly show that a Nigerian Ship owner will not be able to acquire a trading vessel that will compete in the international market favourably – NO, we don't have that model because it is not practical.
As for the offshore market, it can only be sustained if the vessel will be on an IOC contract for up to 20 years non-stop. This is unlikely. The moment she is out for a few months, the burden on the owner makes it impossible to comply with management and regulatory requirements unless a new line of financing is obtained. Yet, at another high-interest rate – a case of perpetual debt burden on a Nigerian shipowner.
The damage this system can do to the industry is eroding shipowners' confidence and lending institutions confidence to continue investing in maritime ventures (Ship Acquisition). This also significantly increases the rate of corruption among public officers and industry experts saddled with the responsibility to enforce regulatory provisions.
In turn, this practice results in poor delivery service to international shipping, prompting some major shipping companies to either avoid Nigeria or set up another company to service Nigeria indirectly to protect their brand.
While this is allowed to happen, the entire principle of SOLAS, which is the bedrock of the maritime industry, is put at risk.
Be it the Offshore or international trading market, Nigerians must develop competitive models for ship Finance and Ship management. When ships make commercial movements, revenues accrue to both government and investors. Therefore, it is in the interest of the government to ensure lover CAPEX and OPEX to Nigerian shipowners so that compliance with international regulations can also be attained with ease.
The industry requires not just ideas but true determination to turn things around. Those who lead this industry must be educated to understand the practical dynamics of shipping and how it can be improved – there is no one model that fits all. Ideas must be tested, and those who will lead this must have an interest in shipping. International shipping is the interest of every maritime state. Any littoral state that assumes its maritime interest is different from that of international shipping is aiming for failure.
*Emmanuel Maiguwa is Chief Executive Officer at Bricks
Kindly like us on Facebook/twitter