If you were to open any legal document related to the maritime industry, one term that will catch your attention is the term "lien".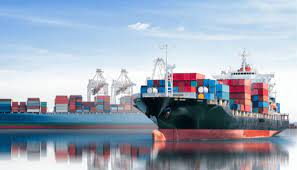 The dictionary definition of lien states, 'The right to take another's property if an obligation is not discharged.'
In simple terms, Lien means that if a person owes something to another person, then the latter can take custody of the former's property till the debt due to him is cleared. Even in maritime law, there exists a concept of maritime lien.
In this article, we will look at this important facet of the shipping industry, and the role it plays in maritime litigation. One of the biggest problems that plague shipping firms is an incomplete knowledge of Admiralty Law.
With this article, you will know about the pros, cons, and technical details that govern a maritime lien. With a wide array of information on the topic, this is your go-to article on everything to do with a maritime lien.
Ship Owner's Lien And A Maritime Lien
In this article, the terms and legal implications of a maritime lien have been laid down. There is another commonly used term that is often confused – the shipowner's lien.
In the case of a maritime lien, the affected parties can stake a claim on the ship, with a preference for the earliest claimants. In such cases, the proceeds from the vessel are used for adequate compensations. The shipowner assumes the responsibility for the ship and is liable to meet damages.
However, in some scenarios, it is the shipowner who is also a claimant. For instance, if the shipper or maritime carrier defaults on payment for carriage of goods, the shipowner recovers costs from the lien on cargo or containers on board. "Lien" arbitrarily refers to a stake, claim, or legal right to possess cargo. The cargo is maintained as a form of security against possible payment defaults by the shipper.
Fraudulent companies often front a shipper who is incapable of payment. Once the voyage is complete, they default on payment and claim bankruptcy. To prevent the loss incurred by the shipowner, the shipowner's lien empowers them to use cargo as security. This is the primary difference with a maritime lien.
Note, in some countries, the terms shipowner's lien is not used, and only a maritime lien is applicable for claims by both affected parties and the owner.
Kindly like us on Facebook