The Executive Secretary of the Nigerian Shippers' Council; Mr Emmanuel Jime has assured that the International Cargo Tracking Note (ICTN) will be re-introduced in a matter of weeks.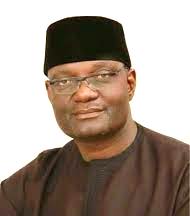 Jime gave the assurance on Sunday in Lagos, while briefing senior Editors about the agenda of his administration.
He told the senior journalists that time was ripe for the reintroduction of the ICTN, even as he assured that, the ICTN, which was once operated in the Nigerian port system, would be at very minimal cost.
Jime also disclosed that the Council was done with identifying the handlers of the ICTN. "Time has now come for the full implementation of the International Cargo Tracking Note, we have so progressed with this particular effort that the promoters of this platform have already been identified, due diligence has also been conducted, we are now at the stage where we will in a few weeks from now announce the winner of that particular allotment and this ultimately begins the commencement of the implementation of the International Cargo Tracking Note", he stated.
According to him, the ICTN is a portal that can track cargoes from the port of origin to the port of destination, and also identify the contents of the containers as they are transported across ports. "Obviously, security issues can best be tackled when you know exactly what is in a container before it leaves, obviously, you know it is now easier for the Customs to perform their duties without telling this nation about under-declaration, because International Cargo Tracking Note will tell us the mass and the tonnage of that container is carrying".
Jime said the nation is better-off when it knows before hand what exactly is arriving at her shores, even as he argued that, while scanners may be needed in the ports, the Cargo Tracking Note offers a more assured opportunity than scanners, which will only be concerned about the cargoes after they have arrived at the country.
He also assured that it is the priority of his administration to actualize the passage and eventually assent to the National Transport Commission (NTC) Bill.
According to him, the once-passed Bill is what is needed to give the Shippers Council the teeth to bite as a regulator of the transport sector.
He confirmed that the Bill has already passed the House of Representatives. Before I leave office, the NTC Bill will be passed. Once it is passed, it remains how it will get to the President for his assent. He said the bridge would be crossed when the Bill gets there.
Kindly like us on Facebook