Following the recent Federal High Court ruling regarding the expiration of the tenure of members of the governing council of the Council for Regulation of Freight Forwarding in Nigeria (CRFFN), stakeholders in the nation's maritime industry have called on the Registrar of the Council; Mr Sam Nwakohu to conduct elections for a new governing council.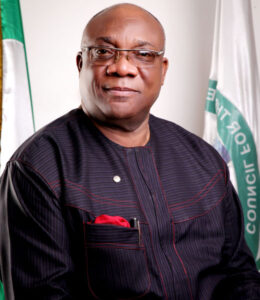 In a chat with our correspondent, a foremost freight forwarder and one-time President of the Association of Nigeria Licensed Customs Agents (ANLCA); Dr. Rafiu Ladipo, stated that since the law states that the tenure of the board expires after the 2nd year, then there is a need to conduct elections into the council.
He also noted that the ousted government council members can choose to re-contest if they wish, but said all due process of elections should be followed in line with what the law says.
In his words: "The CRFFN should go by the statutes. Even if the expired board members have to come back, it has to be through an election. If the statute says two years, then after two years, they can come back for election if they so wish. But they should not do anything called tenure elongation. They should conduct elections since that is what the statute is saying" Ladipo said.
Also, speaking, the immediate past National President of the National Association of Government Approved Freight Forwarders (NAGAFF); Dr Eugene Nweke noted that conducting an election into the governing council of the CRFFN is an administrative purview of the CRFFN management, while noting that the election is overdue.
"The election is overdue. An immediate election should be conducted in order to elect freight forwarders into the Governing Council. Any form of delay will tilt towards further manipulation by the outgone members to the detriment of the profession and the practitioners" he said.
On his part, the National Secretary of Association of Nigeria Licensed Customs Agents (ANLCA), Mr. Babatunde Mukaila, said the extant law and Act of the Council should guide the next line of action to follow as it relates to election matters.
On the contrary, Dr. John Oforbike, a key member of the Association of Nigeria Licensed Customs Agents (ANLCA) said the election is of less importance to him, even as he stated that the Council has not fulfilled the mandate for which it was created.
He noted that past elections into the Council have not been objective, even as he said the Council has always been occupied by the same set of people who are after their selfish interests and not the good of all freight forwarders.
Kindly like us on Facebook