Stakeholders have doubted the competency of foreign-trained Nigerian Cadets under the the Nigerian Seafarers Development Programme (NSDP) sponsored by the Nigerian Maritime Administration and Safety Agency (NIMASA).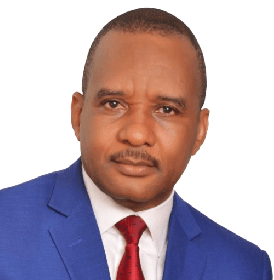 This is even as they solicited for practical strategies to ensure Nigerian Certificates of Competency (CoCs) are internationally-recognized and in turn boost the nation's economy.
Speaking with Shipping Position Daily, a seasoned seafarer and maritime security expert, Captain Alfred Oniye told one of our correspondent that Nigerian seafarers who are foreign trained are not better than the indigenously trained ones. This is even as he noted that he has evidences that some foreign-trained seafarers are still very much incompetent, compared to the locally-trained ones.
In his words: "We have seen some of the students who came back from Philippines and Egypt who cannot even give their best. Are they better than those that are trained here? They are not better at all. I know of two Second Officers who cannot host a flag. One of them cannot even plot a chart.
"I have met about three Second Officers outside the country that were trained in Philippines and other countries. They are Second Officers but onboard my ship, one of them was an OS and two of them were AB. They had to start all over as trainees and they had Second Officer licenses with them.
"If you say you are training them for the international market, these Cadets are not competent enough for the international market. What NIMASA has trained and they call International Seafarers cannot fit into the system, compared to some indigenous trained cadets. We are not tarnishing anybody's image, but if you think what we have said is wrong, I challenge anybody on an open debate on this matter and I will tell you that what NIMASA has trained cannot fit into the international market. They cannot even stand the Nigerian Seafarers who are trained here" Oniye argued.
Captain Oniye however advised that indigenous training capabilities should be developed by better equipping the institutions with training vessels and engage seasoned Captains as instructors, instead of spending a lot of money on foreign training for Nigerian cadets. He also noted that NIMASA should not just be concerned with the training of Cadets but also provide jobs opportunities after their training.
"If they have a way of nullifying this training, I will advise them to just end it. They are not encouraging anybody. Even those they have trained, have they given them jobs? NIMASA claimed to have trained close to 3,000 cadets and they cannot boast of giving 500 cadets jobs. Why do they keep training then when there are no provisions for jobs? They claim they are training for the international market but are these cadets competent enough to fit into the international market? We see the international field and we can tell you confidently that they are not competent enough to fit in.
"Develop the Maritime Academy of Nigeria and Nigeria Maritime University, give them a training vessel and develop the seasoned Captains who are still very active at sea as instructors and not the old and expired ones. That is all we need. I am sure the Cadets will do better if these are done. This job is not paperwork, but practical. It is not just learnt in class but on the field. Pump the money into our indigenous institutions and you will see if we will not produce the best" Oniye concluded.
Also speaking, the immediate past National President of Nigeria Merchant Navy and Water Transport Senior Staff Association (NMNWTSSA), Engineer Matthew Alalade also noted that foreign-trained cadets are not more competent than Nigerian-trained ones. He said NIMASA is training more than what is required. He suggested that training of cadets should be based on demand and supply of the available jobs in industry.
"They are not more competent than the Nigerian cadets. That is why I said sending our boys to go for Cadetship outside the country is not tenable now. Before it was tenable. They should base the training on demand and supply. They are expected to carry out some research to know the demand of Cadets for the next five years or in the immediate two years. They are training more than the industry requires.
"The Rector of MAN Oron, Commodore Effedua is doing fine by cutting the classes to the minimum number in order to meet the requirements. I am not saying they should not send people abroad, but not in large numbers like 200 cadets. Instead, let them fund the institutions here together with the private ones with technical gadgets for them to practice. We have Mariners and Chief Engineers who can train them" Alalade said.
"Severally, we have told NIMASA that before our Certificates can get good relevance, the examiners should endorse the certificates and not political office holders. This is because when political office holders endorse the certificates, at the end of the day, there might be discrepancies. If the examiners endorse these certificates, there can be double crosscheck when the need arises. That is why we have having problems of distrusts with our Certificates of Competency (CoC). Until the examiner starts endorsing the certificates as in other countries before people will be able to have trust for the certificates issued in Nigeria" Alalade noted.
On his part, Captain Waredi Enuisouh, former Director at NIMASA told Shipping Position Daily that Nigerian CoCs are limited and not internationally recognized compared to other countries which had made Nigerian seafarers denied of jobs in some countries. He gave a long list of countries whose qualifications are recognized.
"If I may use Alexandra in Egypt for example, they are internationally recognized. They are also well equipped. UK and Australia cannot be compared with our local training centers. Australia is a Category B IMO Council Member. What does that tell you of its Maritime Training and Certification? Besides, with foreign certification, depending on the country, you can work onboard various flag ships. While with local certificates, you are heavily limited.
"If your country is not listed, you cannot apply for a certificate of recognition and will have to apply for new seafarer qualifications. A lot of other countries including Nigeria that are not listed among the countries whose qualifications are recognized, will allow you to use your Australian Certificate to work onboard their ship. But Australia will not allow a Nigerian Certificate Onboard their ship" Waredi said.
Kindly like us on Facebook