Some stakeholders in the maritime industry have raised concerns over the need for international relevance of the Maritime Academy of Nigeria (MAN) Oron, stating that the infrastructural development of the Academy is not enough to earn the school international relevance.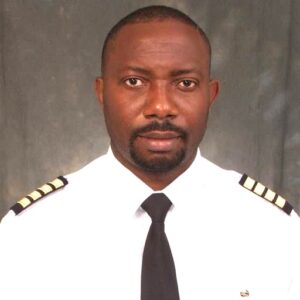 In a chat with a foremost Alumni of the Academy, Captain Waredi Enuisuoh, he told Shipping Position Daily that, infrastructure alone cannot give the Academy international recognition while urging the school to improve the service quality of the institution.
He noted that Cadets who schooled at the Academy at the time of least infrastructure still went on to become ship Captains of superior flags like Australian, Singaporean, Panamanian among others because, they had great Human Capital where they had some of the best instructors in the world.
In his words, "You would recall that those of us who schooled in Oron at the time of least infrastructure, went on to become ship captains of superior flags like Australian, Singaporean, Panamanian and others. How did we do it? We had the greatest resource at the time, which was Human Capital.
"Our instructors, even though we never had simulators plus electricity, were some of the best in the world. We studied with lanterns at night. They were instructors/lecturers from Nigeria, Ghana, Egypt, name it. Oron was a melting pot of Maritime Intellectuals" he said.
Captain Waredi however urged the institution to employ and remunerate the instructors outside the current civil service structure, get good returns from its investment by tasking the professionals to develop courses way above the IMO minimum standard and also work with NIMASA so that the issue of Mutual Recognition of Certificates as stipulated under the IMO is seriously looked into if products from MAN Oron will be employable outside the Nigerian Flagged ships.
"If you pay people peanuts, you get monkey services and products. The institution needs to work closely with NIMASA to address the issue of upgrading courses to Master Mariner and Chief Engineer Class 1" Waredi noted.
On his part, the President of the Nigeria Merchant Navy Officers and Water Transport Senior Staff Association, Engineer Bob Yousuo told Shipping Position Daily exclusively that provision of vessels and adequate sea time for the training of cadets will enhance the productivity and international relevance of the Academy. He also emphasized that the Federal Government should source for qualified lecturers and be willing to pay them good remuneration in other to compete with other maritime institutions.
"MAN Oron is a professional institution. We are also expected to have training vessels. If these training vessels and other facilities are working well, IMO will be able to rate us in high rank. If we don't have training vessels and adequate sea time, how will they give us approval to get unlimited certificates?" he asked.
Kindly like us on Facebook