Even though a group raised concerns last week about the clean-up of the Tin Can Island port waterfront where a lot of barge operations take place, members of the Barge Association of Nigeria (BOAN) have thrown their weight behind plans by the Nigerian Ports Authority (NPA) to regulate barge operations.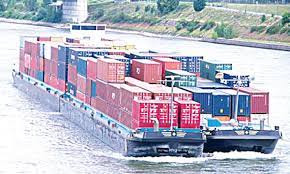 The BOAN, said its members are 100% ready for the new framework for the operations of barges across the nation's seaports.
Recall that the Nigerian Ports Authority (NPA) last week announced that new guidelines for barge operations at the seaport will take effect from September 1, under a new standard Operating Procedure (SOP) which must be complied to by all operators.
The acting Managing Director of NPA, Mohammed Bello Koko had told the members of BOAN that the move will help sanitise barge and jetty operations in the country.
The NPA boss added that under the new arrangement, it will capture a comprehensive profile of all barge operators, which will highlight the carriers' corporate name, to make for easy identification, especially in line with efforts to check the deployment of dilapidated barges that are in poor state and do not meet the minimum standards for barges and tugboats.
To create a relief for the barge operators, the NPA Chief Executive also advised all terminal operators not to demand the collection of a N20 million bank bond, with a promise to liaise with the relevant government agencies for a downward review of prevailing charges on carriage of containers.
But, a group which called itself, 'Concerned Maritime Operators' decried the recent revocation of lease agreements NPA entered into with some companies to conduct jetty and barging operations on Tin Can Island port waterways.
The operators lamented that the revocation has rendered their investments in barge operators useless while stating that over 6,000 employed Nigerians have been rendered jobless.
In a statement made available to newsmen, the coordinator of the group, Barrister Oladapo Odunoye, informed that the action of NPA is highly-handed describing it as a travesty against justice
He informed that various leases which are fully paid upfront had only gone a negligible fraction of their respective tenure before the revocation hammer hit them.
However, reacting to the new guidelines on barge operations as reeled out by the NPA, a member of BOAN, Hajia Bola Muse, informed our correspondent that members of the association are 100% ready for the take-off, while stating they can't wait for the new guideline to start.
She disclosed that, the new guidelines would flush out illegalities and make barge operations safer and better-regulated.
Kindly like us on Facebook