01.11.2021: 0835 UTC: POSN : 04:24.05N – 006:15.05E, Bayelsa state waterways, Nigeria.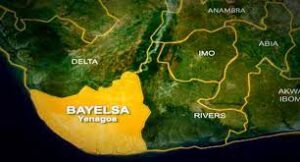 A passenger craft was boarded by armed robbers while underway in the Bayelsa state waterways. The robbers stole personal effects of the passengers and escaped with the passenger craft's engine. Nigerian authorities dispatched a patrol boat to render assistance. All passengers reported safe.
03.11.2021: 1702 UTC: Posn: 01:14.9N – 104:01.7E, Singapore Strait.
Duty crew onboard a bulk carrier underway noticed four unauthorized persons onboard and attempting to enter the steering gear room. Alarm raised and crew mustered resulting in the persons escaping. All crew safe. Nothing reported stolen. Incident reported Singapore VTIS.
Cement carrier collided with fishing boat, 1 fisherman died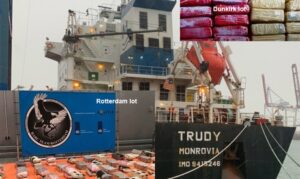 Cement carrier HEKINAN MARU collided with 5-ton fishing boat off Cape Muroto, Kochi Prefecture, Pacific coast Honshu, at 0550 Tokyo time Nov 3, while en route from Shunan to Hekinan, Honshu. Fishing boat capsized, two fishermen on board were rescued, but one of them was recovered already dead. The ship interrupted her voyage and as of 1100 Tokyo time seemed to sail to Kochi, for investigation.
Tanker struck local cargo ship, 4 missing, Indonesia
Chemical tanker NEW GLOBAL collided with coastal wooden cargo ship KM MAJU 9 on Oct 29 in the morning Oct 29 south of Aru Islands, Dobo, Maluku Province, Indonesia, Arafura sea. At the time of collision, both ships were trying to avoid collision with several local fishing boats in the area. Tanker struck MAJU 9 by her bow in portside hull, MAJU 9 capsized. Of 32 people on board, 28 were rescued by NEW GLOBAL, 4 went missing. Tnaker was en route from New Guines Indonesia to Gresik, ater collision she sailed to Dobo, to disembark rescued people, and as of morning Nov 2, was still anchored there, understood under investigation.
V SHIPS bulk carrier disabled in South China sea, towed to safety
Bulk carrier THUNDER suffered engine failure south of Hong Kong on Oct 19, while en route from southern Kalimantan Indonesia via Singapore, to China with 50,000 tons of coal on board, and went adrift. The ship, being unable to fix the problem, had to issue distress signal on Oct 23, South China sea MRCC, China, sent SAR tug to tow disabled bulk carrier to safety. Towage commenced early Oct 25, in challenging conditions. In the afternoon Oct 30, the ship was anchored at Shanwei anchorage, east of Hong Kong. As of morning Nov2, she remained in the same position. 21 crew includes Russian, Ukrainian and Indonesian nationalities.
Kindly like us on Facebook