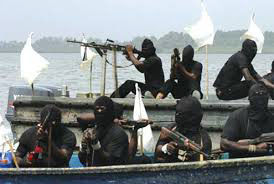 Freighter interrupted voyage because of critically sick Captain
General cargo ship EVANGELIA interrupted her voyage from Rethimnon, northern Crete, to Sitia, and returned to Rethimnon early in the morning Oct 4, to medevac ship's Captain in critical condition. He was taken to hospital, and declared dead. 55-year old Captain is said to die from natural cause. The ship is trading between Rethimnon, other Greek ports and Turkey.
 Korean crude oil tanker suspect in hit-and-run
Tanker struck Filipino fishing vessel Scarborough Shoal early in the morning Oct 2 85 nm NW of Scarborough Shoal, South China sea. Fishing vessel sank, of 13 fishermen on board 10 were rescued, 3 died. Philippines Coast Guard is searching the ship fitting the description given by fishermen, and as of morning Oct 4, it is believed that hit-and-run cargo ship can be identified as crude oil tanker PACIFIC ANNA, she's to be checked at her next port of call, which is Singapore. Tanker is en route from Korea, collision occurred in pouring rain and night visibility conditions.
Livestock carrier disabled by fire shortly after leaving Darwin
Livestock carrier BRAHMAN EXPRESS left Darwin at around midday LT (UTC +9.30) Oct 4 with 3800 cattle on board, bound for Indonesia. The ship reported fire in engine room in about half an hour after departure, and was anchored some 6 nm north of Darwin. Fire was quickly extinguished, understood by crew, all cattle life support systems are working, no injures were reported either to crew or cattle. According to AMSA, the ship was to return to port and offload cattle, but as of 1530 LT Oct 5 she was still in the same position, so probably there's a chance engine will be repaired and restarted, and she will resume voyage.
Offshore tug aground, abandoned, US Virgin Islands
Offshore supply tug BONNIE G, deployed probably, as a supply ship, drifted aground at around 0725 UTC Oct 4 just south of airport, southern coast of St. Thomas island, US Virgin islands, according to US Coast Guard report. All 12 crew were rescued by USCG, when they all went or were going into life rafts, all are safe. Tug's hull is breached, engine room is flooded. Last AIS received at around 2000 UTC Oct 4.