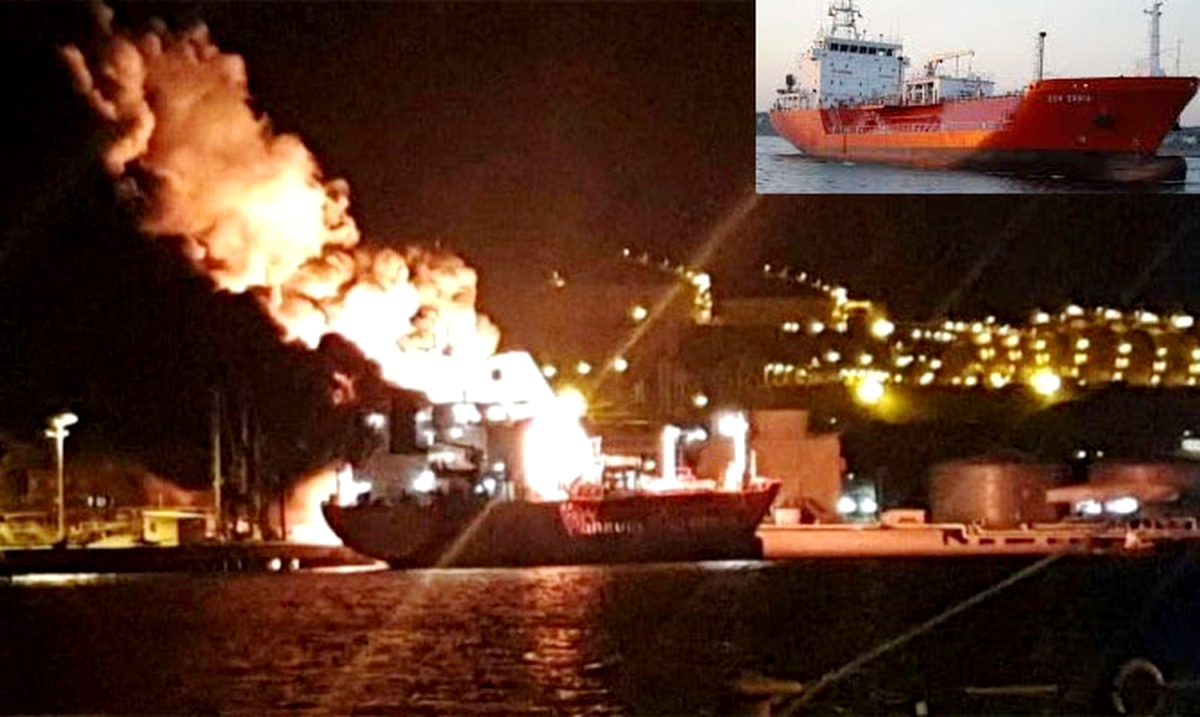 LPG tanker fire off Iran
Iranian media on Aug 10 report tanker fire in Persian Gulf off Iranian coast, assumedly in engine room. All 22 crew are evacuated, said Assalouyeh Port Authorities. Tanker is identified as LPG tanker WHITE PURL, anchored at Pars Special Economic Energy Zone, alerted authorities at 1400 LT Aug 10. Firefighting operation is on, five tugs are deployed, said Assalouyeh Port officials.
There are some discrepancies in the story – tanker is anchored far from Assalouyeh and Pars Special Zone, while Iran says she is in Iranian waters near Assalouyeh. Tanker, Iran said, is loaded with some 40,000 tons of LPG, but she can't carry that much cargo, with her 11,800 dwt. But with that, she's the only tanker in the area with AIS of for more than 5 hours, as of 1830 UTC Aug 10.
Feeder container ship grounding, Parana river
Feeder container ship ASUNCION B ran aground in Parana river between 913 and 914 kilometer in the afternoon Aug 2, while en route from Terport Villeta Paraguay, to Montevideo. All attempts to refloat by own means failed, tug was assigned, in the evening Aug 7 the ship was refloated and taken upstream to Puerto.