"Very soon we will take action against the shipping companies who have no regard for their workers"
In this interview with Shipping Position Daily, the President General of Maritime Workers Union of Nigeria; Comrade Adewale Adeyanju talks about salient issues affecting the union and its members, as well as sundry maritime industry matters.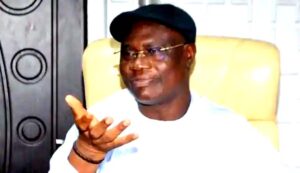 What's the update about the MWUN's face-off with the International Oil Companies?
Impunity is the order of the day; where some operators don't have any regard for the law of this country. A whole respected Honorable Minister of Transportation in this country issued an ultimatum to all IOCs giving them seven days to comply with these extant laws of the Stevedoring Act. Seven days is now months. Because of the respect we have for the management of the Nigerian Port Authority, anytime we want to do it the way we usually do it, they call us for a meeting. As a responsible union, we believe that if our employers call us for a meeting we need to honour them. That is why we are a little bit silent on this matter but as it is now, we are not going to listen to anybody. The strike can come in any minute, hour or day because we have issued out so many ultimatums. Stakeholders have been calling for the union's interventions to midwife the crisis here and there. But to our dismay from the attitude of the IOC's, they believe they are bigger than this country. We know they are not bigger than this country. It is our government that is giving them this backing and also some of our brothers and sisters that are benefiting from them. But the union this time around is not issuing any ultimatum. We may just wake up one day and do it the way we normally do. Maybe that will help us to get what we have been talking about for the past three to four years.
Is the union going on strike?
We may go on strike because very soon we are going to reconvene our NAC and CWC which will reopen the issue. We only suspended the strike just for us to go in and meet the organs of this great union to renew the suspended strike that was put on hold as a result of stakeholders calling us for a meeting; telling us that some people have complied why some people are still adamant. We are asking for those who are adamant because we need to know them and fight against those who are not ready to obey the law of this great country.
Is the union helpless?
The Maritime Workers Union of Nigeria is not helpless. We are only weighing the options and before we embark on legitimate strike we weigh the options. As a respected and responsible union, we look at the economic situation of this great country. After the oil that they are talking about, it is the port and if we allow the strike to go on for three or four days, the government is going to lose a lot of revenue. As a critical stakeholder in the maritime industry we weigh options before we embark on a strike. It is not that we are helpless, we are not helpless. You can advise us and call us for round-table discussion informing us of those that have agreed and those that have not. When we hear that, we will believe that something better is coming on behalf of the management of NPA through the Ministry of Transportation and that of IOCs. We can do it in such a way that the whole world will be praising us. But as a responsible union, who knows what the country is passing through, we have decided to put it on hold for now and that's why we are saying enough is enough. We are not going to issue an ultimatum again.
After visiting, what's your impression about Lekki deep seaport?
It is a massive port and we commend the government for coming out with the people who are into this business. It is going to create more employment for Nigerians.
What is the union doing about the plight of MWUN members who are employees of shipping companies?
We are not losing; rather we are weighing our options. Even last week, I directed that the ultimatum we issued to the Shipping Association of Nigeria should be revisited because they relied on COVID-19. That was what weighed us down, but they are using it as an excuse. We have listened to their excuses for so long. So we are not losing the battle. The battle is going to be won with the support of Jesus Christ and Anobi Muhammed (S.A.W). We are going to win the battle against them. All the workers in shipping are like children without a father. This is because their take home is nothing to write home about. It is just now that the union is crying. If not that their negotiating power is very weak, they would have overridden us. But I commend the President of the Shipping branch of the union who knows the body language of the National under my command connoting that we are not going to accept the way and manner they are treating shipping workers. So we are not helpless on that, they have not weakened us and very soon we will take action against the shipping companies who have regard for their workers. Retirement in shipping is like a death sentence. Someone will be on one scale for 10 to 15 years without promotion. This is always the order of the day in shipping. The union has decided not to go back. We would still have a minimum standard like that way we have with the Dockworkers branch. We have NJIC for dockworkers and Seafarers. NPA has its own way of giving their remunerations. There have been salary adjustments from NPA.
You have called on the FG to renew the concession agreement with terminal operators.
I re-emphasized the need for the government to renew the agreement with the terminal operators because they have done well in this country; not just the ones owned by Nigerians, but Nigeria first because this is my place and country. I am speaking on behalf of both the indigenous and foreign-owned. We never expected that most of all the indigenous terminal operators are going to perform to this extent. I can mention names of terminals which I know are doing well. They are not even waiting for the union before they do something for their workers. We have Ports and Cargo, Josephdam, ENL and so many of them; that are indigenous. They didn't have the capacity to run against their foreign counterparts, but with the little resources at their disposal, they were able to put their terminal in a very good shape. This is why I said they should renew their license. Why are they (government) holding it? I have been in this industry for years and terminal operations came in 2006. Till date, I have been negotiating with them. So I should know what I am saying. I am talking about the performance of our indigenous terminal operations that they should be encouraged to do more for their fatherland. Go to BUA in Port Harcourt. Are they not performing? They are doing well despite the fact that they're having challenges in their port operations. Go to PTOL in Port Harcourt too, are they not indigenous terminal operators? They are doing well. So we need to encourage them to do more. The government should renew and sign their license, let them continue to do much more than before, for this great country.
What is delaying the dockworkers' bio-metrics identification?
That is an old story that has been on for almost four or five years. But I think we need to give it to the Director General of NIMASA who has eventually agreed that the biometric ID card for dockworkers should commence earnestly and I think they have started. I witnessed one in ABTL and anytime from now, they will move from port to port to do what we call 'capturing'. I think after that; everybody will be given their Biometric ID card. The union is commending them for a very good job. It was delayed, but we thank God it has finally come to stay.
What is the position of the union on drug smuggling through the port?
The union is trying to organize a town hall meeting where all stakeholders are going to be present; by a way of supporting the NDLEA on this issue of drugs. They should not turn the ports to a dumping ground for illicit drugs. We should all check our conscience – stakeholders, shipping companies, dockworkers, NPA and the Immigration. If we don't do it, somebody else will do it better. We commend the NDLEA management team led by General Buba Marwa (rtd) who is doing marvelously well. The union is proud of him and in the nearest future we will like to partner with him to support his progress and programmes. This is because we are the one working in the port. They should not focus only inside the pot, what about the jetties? They should extend their searchlight to jetties and bonded terminals across the federation where we are not visible. I think it will be better for all of us.
Kindly like us on Facebook/twitter