Established more than 40 years ago, the Maritime Academy of Nigeria, Oron had been battling to stay afloat. For all its years, MAN, Oron as it is fondly called had been struggling to train would-be marine engineers and master mariners, apart from thousands of other professionals for the maritime industry.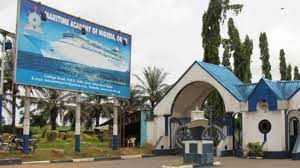 Over the years, a lot of people have had reasons to question and lamented the neglect that the Oron institution has suffered. Their worry is justified.
It is a fact that, although created at about the same time, the Nigerian academy could not match its counterparts elsewhere in Africa, such as the one in South Africa, Egypt and the neighbouring; Regional Maritime Academy in Ghana.
The sad news is that Nigerian cadets prefer to go to the Regional Maritime Academy in Ghana for their mandatory Certificates. The naked reason is that the Oron academy was not fully equipped to offer such training opportunities.
We are sure that if MAN, Oron had been equipped adequately to offer mandatory training leading to certification, perhaps many of them whose only certificate is the Higher National Diploma in Nautical Sciences or in Marine Engineering will not be roaming the streets instead of being on board.
Some stakeholders have advocated that establishing more academies is what is required to re-awaken MAN, Oron. Such people have suggested that rival academies should be created in each of the country's geo-political zones. As a matter of fact, were it not for political intrigues, the academy that was proposed for Badagry in Lagos state was to have come up since 2008.
Another school of thought had also argued that all that the Oron Academy required was adequate funding and subsequent upgrading to a University to boost its status.
The above was the lot of MAN Oron before 2017 when Commodore Duja Efedua (rtd) was first appointed as Rector.
We recall that, prior to his appointment, the was an Interim Management Committee headed by a former Managing Director of the Nigerian Ports Authourity (NPA); Chief Adebayo Sarumi. The committee arguably laid a solid foundation for the Rector to build on.
It is instructive that, Efedua had to step on toes, take some critical decisions about staffing and cadet population.
It is on record that, prior to 2017, the academy was overstaffed and over-populated by cadets. At a point, the number of admitted cadets was about 2,000 which had to be reduced to about 226.
In one of his lamentations not too long after assuming office, the Rector had noted that, "the staffing was not balanced, because 95 percent of teaching staff were academics, the academics were excellent, some of them have PhDs and they are highly respected worldwide. "But the cadets needed professionals, there must be a blend, for a man who has never been on board, you cannot give what you do not have".
Yes, it is true that the academy was on the verge of extinction and irrelevance before the appointment of Effedua as Rector in 2017.
Before that time, MAN Oron was in the firm control of people who had parochial interest and contractors. Yes, the Academy got lost and became entangled. The obvious result was there was mass failure in up grading and in terms of teaching aids, there was absence of critical equipment like simulators for various trainings. There was acute lack of qualified and hands-on instructors.
In the midst of these, there were parochially-induced pressure to upgrade the school to a University. We don't think there is any compelling need for this. The MAN Oron was established to train seafarers. Yes, it did, but there was no plan for post-qualification advancement for the cadets. It is sad that as soon as its first set of cadets started graduating, they moved to academies in other parts of Africa, United Kingdom and Europe for post-sea time training. The academy's handlers did not prioritize the needs of the academy.
Is it by transmuting into a University that the problems of MAN Oron will be solved? No.
This brings us to the present. There was a time, the academy did not have single simulator, it lacked top-rate faculties. The buildings (including the cadet hostels, lecture halls and laboratories were inadequate and in a terrible shape.
All that have changed. The status and capability of the Academy to deliver and also churn out good and competitive products have been enhanced since the appointment of Commodore Duja Efedua as the Rector.
Now that the Rector has been offered another four years, we urge him not to rest on hid oars. The common thing in this part of the world is that, government appointees use their first tenure to work and impress. Most times, the second term to seek personal gains. It is our hope that the next four years will be better for the Academy.
Even if, going forward, government still bows to the pressure being mounted and upgrades the academy to a university, it should still retain its name as Maritime Academy of Nigeria, Oron. There countless similar academies that still award degrees without the nomenclature of 'University'.
The Maritime Academy of Nigeria Oron must never again diminish in its core function as Nigeria's specialized training institution with mandate to train maritime professionals for both sea-going and onshore careers who serve the nation's maritime, shipbuilding, port operations, offshore oil & gas, and related industries.
Yes, it now has simulators, but efforts should be intensified by the supervising Ministry of Transportation for the Academy to acquire training ships.
Kindly like us on Facebook