Last week, the National Association of Government Approved Freight Forwarders (NAGAFF) moved into another phase, with the emergence of its sixth President.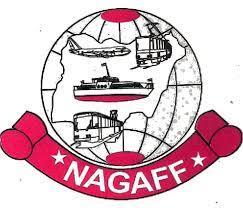 Founded in year 2000, in the two-room office of its founder, who became its pioneer president and later its pioneer chairman of Board of Trustees (BoT); Dr Boniface Aniebonam, the NAGAFF has indeed come a long way.
By last week's symbolic emergence of 'little known' Chief Tochukwu Ezisi, NAGAFF has only reinforced its uniqueness.
After Dr. Boniface Aniebonam, came Mr Usman Sanusi (now deceased). He was succeeded by Chief Eugene Nweke, who was succeeded by late Mr Oluwole Adeyemi, who incidentally was NAGAFF's first President from outside the South East. After him came Mr Increase Uche who was unceremoniously exited from the position of NAGAFF President recently.
For lovers of history, Dr Aniebonam cannot but be synonymous with NAGAFF. History will forever remember him for fighting all odds (including frequent visitation to Police stations and subsequent humiliation and harassment) to ensure that the NAGAFF dream did not die.
The story of NAGAFF cannot be separated from the sojourn of its founder in the Association of Nigerian Licensed Customs Agents (ANLCA), where he served, first as Chairman of Customs Agents' Relations Committee of the Apapa chapter of ANLCA, under the then- chairman; Mr Onyebuchi Katsina Uzor.
He was later to be elevated; albeit in the same position at the national level of ANLCA by the then-national president; Alhaji Sani Kamba.
The fact is – it was from ANLCA that NAGAFF sprang out.
It can be argued that the birth of NAGAFF gave 'its mother'; the Association of Nigerian Licensed Customs Agents enough reasons to buckle up. Were it not for NAGAFF and the challenges it gave, ANLCA would probably have been dead by now.
We recall that, contrary to what obtained prior to his emergence as NAGAFF President, it is on record that Eugene Nweke was the first President of NAGAFF who went all out to seek the friendship of his counterpart at ANLCA; Prince Olayiwola Shittu.
While we can not say how much of the romance between NAGAFF and ANLCA was embraced by Nweke's successor; Mr Increase Uche, latest developments have revealed that the Founder of the association; Dr Aniebonam has assumed the role of the 'god father' of the National President of ANLCA; Mr Tony Iju Nwabunike.
He demonstrated this relationship boldly at the recent inauguration of the new NAGAFF President, where he laid claim to being behind some decisions taken by the ANLCA President.
Without doubt, Dr Aniebonam is NAGAFF and vice versa. And this has reflected unequivocally in the manner he influences the association. There is hardly any clear cut distinction between his person, his business and that of NAGAFF.
As it was in the beginning when he gave his all to birth the association, Dr Aniebonam has not relented even after about 21 years.
It is this feeding bottle, nay father-son and perhaps master-servant relationship between the duo of Dr Aniebonam and NAGAFF that genuinely worries us and we think it should worry all lovers of NAGAFF.
We recall that on many occasions, Dr Aniebonam had openly announced his withdrawal from the day-to-day running of the association. This promised has never been kept!
The decision to watch-over and continually tie NAGAFF to his apron string can not be blamed on the man who for many years now bears the justifiable title of 'Founder' of the association.
Obviously for the foresight to have birthed NAGAFF and for supplying all its needs and also for his administrative prowess and his mastery of the game and politics of freight forwarding; and thereby turning the NAGAFF headquarters to a place of refuge for many, members deify Dr Aniebonam.
Without denying him of the justifiable honour of being deified, it's our candid opinion that NAGAFF has matured enough to fend for itself. For how long will the association be spoon-fed by Dr Aniebonam? For how long will he think for NAGAFF and continually be its face?
If this has worked for as long as the association has existed, it won't work for ever, because Dr Aniebonam won't be there for ever!
Its high time NAGAFF began to restructure its apparatuses, especially as it concerns the way its President emerges. The Village Square method of appointing (or is it anointing) it President in a cult manner is unsustainable.
Without impugning the new President of the association, we ask: If its chapter chairmen are elected, why should NAGAFF in perpetuity entangle its self to archaically pick its President in the manner it has done over the years?
To think that without his overbearing 'love', NAGAFF will die is to live in absolute self-assumption. The only lasting legacy that the Founder of NAGAFF can give to the association he fought to birth is to right these wrongs as soon as possible.
We however wish the new President a resounding success in office. We hope he learns quickly from the 'mistakes' of his predecessors, who in succession stepped on the Founder's Banana Peel!
Kindly like us on Facebook