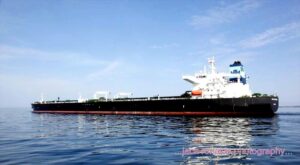 Suezmax crude oil tanker attacked in Gulf of Guinea
Greek Suezmax tanker MARAN POSEIDON, reportedly, was attacked by pirates in Gulf of Guinea 95 nm WSW of Kribi, Cameroon, at 0250 UTC Dec 12. Understood tanker is in load, en route from Kribi Oil Terminal to Wilhelmshaven, Germany. It wasn't so much attack as an attempt to attack. Fast boat approached tanker, fired several shots, and fled. Crew safe, tanker continues her voyage. Insolence on pirates side, to try to attack Suezmax tanker, but probably, they've been lured by tanker sitting low in water. Report identifying MARAN POSEIDON as pirates' target, is not yet confirmed, but everything coincides – time, position, etc.
Cargo ship with reefer containers in distress in Taiwan Strait
Cargo ship DASHUNFA with cargo of reefer containers encountered steering issues on Dec 8 in Taiwan Strait south of Taichung, Taiwan, while en route from Kaohsiung to Busan. The ship informed relevant authorities and anchored at Taichung Anchorage, for repairs. Weather turned rough, the ship dragged anchor in the evening Dec 11, but understood, by morning Dec 12 anchor or anchors hold, situation stable. Understood after weather improve, the ship will be taken to Taichung port for repairs.
LPG tanker collided with fishing vessel, 1 fisherman missing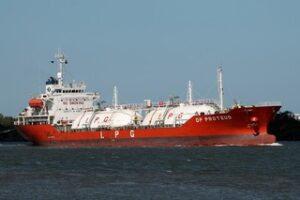 LPG tanker LADY ROXANA collided with fishing vessel TG-91402-TS at around 0700 LT Dec 12 some 2.5 nm off Vung Tau, while en route from Ho Chi Minh to understood, China. Fishing vessel sank, of 6 crew on board 5 were rescued, 1 is missing, search under way. Tanker understood anchored off Vung Tau, for investigation. Tanker actively participated in rescue and following search.
Norwegian freighter grounding off Kristiansund
General cargo ship VESTBORG reportedly and according to track, ran aground at around 0035 LT Dec 15 on small islets or rocks some 8 nm NE of Kristiansund, Norway, while en route from Kambo to Trondheim. Was refloated at around 0210 LT, most probably with assistance of SAR boat. Sailed, or was towed, to Kristiansund, berthed at around 0500 LT. No reports on damages yet.
Fishing vessel struck cement carrier, Korea
Cement carrier KEUN YANG collided with 75-ton fishing vessel at 0530 Seoul time Dec 15 in East China sea, 20 nm south of Tongyeong, Korea, while en route from Donghae to Incheon. Judging from fishing vessel damages photo, fishing vessel struck cement carrier. KEUN YANG resumed her voyage, her hull wasn't breached. Fishing vessel returned to home port with bow damages.
shippingposition
Kindly like us on Facebook/twitter